About Us
Message from the President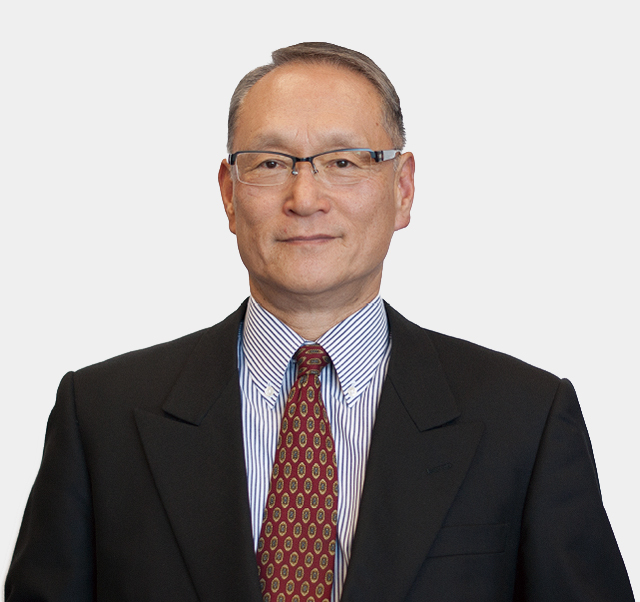 In the half century since our founding in 1959, Koken has grown to become a world-class specialist in the development and manufacture of silicone materials to replace human skin and other parts of the body, along with various types of medical plastics, educational medical models for medical education, and Atelocollagen products ranging from cosmetics to medical-use materials. Our successes in each area continue to provide the foundations for new endeavors as we continue to build and expand upon our core medical technologies. Throughout this development, we remain true to our starting-point concept of originality in product design and development with the aim of finding ways to improve and enrich the quality of life of the people who make use of our products in the course of medical treatment. In the interlocking fields of medical treatment, good health and the quality of life, Koken presents the essential products, service and technology.
Our corporate mission is best represented by our dual objectives of compliance and innovation, which comprise the foundation of all our business activities. While compliance with laws and observing social norms is natural behavior in the course of doing business, we do believe it imperative that we fully meet the expectations of society and further push the horizon in new possibilities, and continue to expand the boundaries of innovation.
Koken now stands at the beginning of a new era in the history of our corporation. Our Atelocollagen finds use in a broad range of products, from medical equipment to a base material for cosmetic products, all of which have contributed to a higher quality of life for millions. And, new applications for Atelocollagen are being discovered at an increasing pace thanks to our original R & D in new fields. The application of collagen to new fields of medical treatment, such as Atelocollagen-based nucleic acid drug delivery systems, represents the realization of leading-edge technology in truly original products that provide gentle yet effective medical treatment to people around the world. Koken intends to continue this stance in product development while also meeting the needs of people while creating products that reflect new values as we pursue our business vision on a global level.
Yuzo Tarumi, Ph.D.
President
Corporate Information
Company Name
KOKEN CO., LTD.
Established
October 1959
President
Yuzo Tarumi, Ph.D.
Main Products
Medical plastics
Medical-use collagen products
Skin-care products, cosmetic basic materials
Medical & educational equipment, including educational medical models
Headquarters
1-4-14 Koraku, Bunkyo-ku, Tokyo 112-0004, Japan
Phone:81-3-3816-3562 
Fax:81-3-3816-3582
Sales Offices
Sapporo, Sendai, Tokyo,
Nagoya, Osaka, Fukuoka
Manufacturing
Facilities /
Research
Center
Tsuruoka factory,
Sakata factory,
Research center
(Yamagata Pref.)
Subsidiary
SILICA KOKEN.CO.,LTD.
(Yamagata Pref.)
Manufacturing Facilities
A manufacturing facility directly linked to research and development. Koken's advanced manufacturing and quality control organizations are located at Tsuruoka factory and Sakata factory in Yamagata Prefecture, and all operations from ordering to delivery are entirely under computer control.
The manufacture of medical plastics and collagen is automated, while the production of educational medical models is performed entirely by hand in order to assure the highest possible quality. Customers can use actual educational medical models at the Educational Medical Model Training Center. In addition to the facilitiy, a new facility, and Sakata factory, specializes in processing freeze-dried cosmetics. Thus, our manufacturing facilitires are directly linked to the R&D division to ensure the timely creation of products that adequately meet customer needs.
Research Center
On the forefront of new technological development
Koken has enjoyed a long track record of success in the research and development of Atelocollagen, and is widely recognized as the world leader. This R&D takes place at the Research Center, where new applications for Atelocollagen for medical use and as a cosmetic ingredient are always being developed into new products through advanced research. The Research Center represents the foundation for Koken's technical prowess, and continues to draw attention from manufacturers, academia and government, which lead to many joint development projects. Here is where Koken's many successes originate.
Progress continues in collagen application development for leading-edge medical treatment, such as nucleic acid medicines.
In its efforts toward new developments for Atelocollagen, Koken is highly committed to original research and technical development. One example, which is now drawing great attention, is the field of leading-edge medical treatment, represented by nucleic acid medicines. Koken has successfully discovered that nucleic acid effectively functions and expresses on an intracellular level when compound with Atelocollagen as the incorporating structure. This new technology shows great promise for applying gene therapy in the treatment of human disease, such as cancer. In addition, experimental functional analysis on genes shows promise for wide applications, thus expanding the functional possibilities of Atelocollagen. The high biocompatibility of Atelocollagen makes it ideal for intracellular transport of medicines, with high expectations future applications. Moreover, in the advancing field of biomedical tissue engineering of artificial organs or regenerative medicine, materials with Atelocollagen are expected to play an important role in a variety of applications. We have initiated research using pluripotent stem cells such as ES, iPS cells.
The TÜV Mark - a certification of trust, safety and quality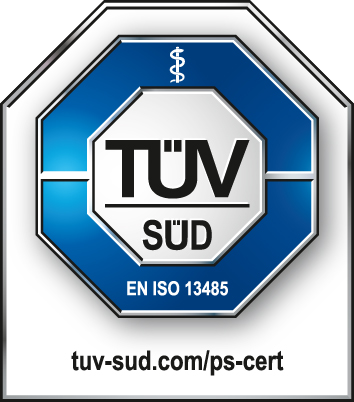 Scope:
Development, Production and Distribution of Collagen Products for Medical Use with and without Pharmaceuticals, Tracheal Tube Products, and Nostril Retainer
Sites:
KOKEN CO., LTD.
KOKEN CO., LTD. TSURUOKA FACTORY
---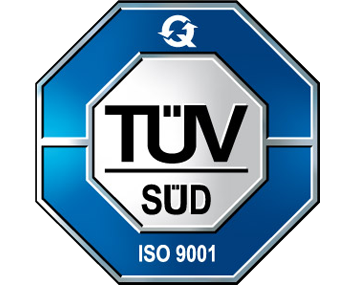 Scope:
Development, Production and Distribution of Educational Medical Models, Cosmetics and Cosmetic Raw Materials
Sites:
KOKEN CO., LTD.
KOKEN CO., LTD. TSURUOKA FACTORY
A History of Progress and Innovation
1959
Dr. Taichiro Akiyama establishes the Medical Plastic Center (MPC) along with Koken Co., Ltd. Production of medical-use silicone begins.
1968
The Japan Biomedical Material Research Center (formerly MPC) is established in Meguro, Tokyo.
1977
Capitalization increases to 25 million yen. The Koken factory is completed in Tsuruoka, Yamagata Prefecture, Japan.
1977
~79
With support from the forerunner of the Japan Science and Technology Agency, educational medical models are developed.
1983
Capitalization increases to 45 million yen.
1986
Capitalization increases to 90 million yen. Capital funds received from the Tokyo Small and Medium Business lnvestment & Consultation Co., Ltd. is renamed the Koken Bioscience lnstitute.
1989
Osaka Sales Office opens.
1991
The Tsuruoka factory is expanded into new and larger facilities.
1996
Board Member Teruo Miyata is appointed President of Koken.
1998
Koken obtains ISO 9002 (1994) and EN 46002 (1996) certification.
1999
Fukuoka Sales Office opens.
2001
Research Center is moved to Ukima, Kita-ku, Tokyo.
Koken obtains ISO 9001 (1994) and EN 46001 certification.
2003
Capitalization increases to 110 million yen.
2004
Koken obtains ISO 9001 (2000) and ISO 13485 (2003) certification.
2007
New factory for educational medical models is completed.
2008
Board Member Yuzo Tarumi is appointed President of Koken.
Nagoya and Sendai Sales Offices opens.
2009
Koken celebrates its 50th Anniversary.
Capitalization increases to 150 million yen.
2010
Koken establishes subsidiary, Silica Koken.
Sapporo Sales Office opens.
2011
Koken relocates its Headquarters and Tokyo Sales Office to Koraku, Bunkyo-ku, Tokyo.
2012
Sakata factory is established in Sakata City, Yamagata Prefecture.
2013
Standardization of a honeycomb collagen culture carrier for regenerative medicine is selected for the Monozukuri Hojo Jigyo (Monozukuri Support Project).
2014
Production of a made to order medical device using a 3D printer is selected for the Monozukuri Hojo Jigyo (Monozukuri Support Project).
2015
Production of a made to order medical device using a machining center is setected for the Monozukurj Hojo Jigyo (Monozukuri Support Project).
2017
Koken acquires land on north side of the Tsuruoka East Plant for productivity improvement and reorganization.
2018
Koken obtains ISO 9001 (2015) and ISO 13485 (2016) certification.